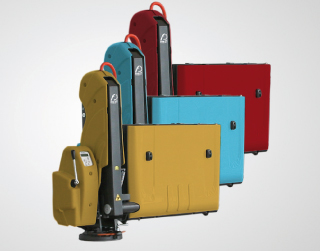 NEW SLIM FIT DESIGN
Italian design and cutting-edge engineering offer maximum reliability and safety during both loading and transport phases. Slim Fit is the most compact lift in the world and adapts to the needs of private transport, taxis and small cars for everyday transfers. In addition, the new coloured fairings integrate at best with your vehicle and style.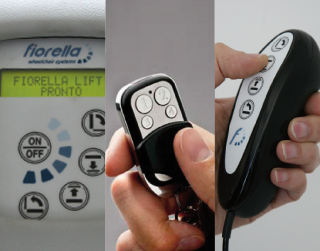 PRACTICAL AND INTUITIVE
Fiorella Slim Fit offers a great ease of use. Whether with wireless or wired remote control, the operation of Fiorella Slim Fit is intuitive and error-proof, thanks to unique securing systems that prevent dangerous involuntary movements. Only Fiorella is equipped with an anti-crushing system on the arm.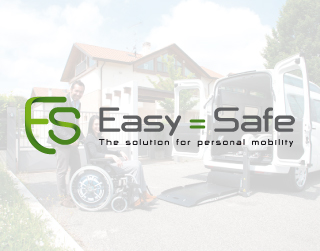 EASY=SAFE
The Fiorella lift with F-Twister facilitates rear vehicle access to tie down the wheelchair comfortably and safely in its location, a fundamental precondition for the application of the concept. Focaccia Group has indeed developed this quick and easy-to-use system with a view to encouraging the user to properly use the devices involved.

Fiorella Slim Fit is not only nice, quiet and compact:
it's the safest wheelchair lift ever because it's equipped with several unique safety devices.
F-Twister Swivel Base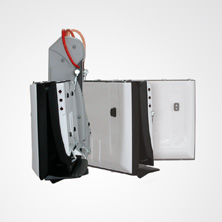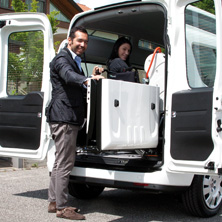 It is the innovative integrated swivel base of the Fiorella Slim Fit lift. F-Twister allows the rotation of the Fiorella Lift by permitting completely free access to the vehicle, also when the lift is installed on the side door.

This accessory, ideal for families, allows loading suitcases and other items more easily into the car, and represents a fast and effective emergency way out if necessary.

And not only! Thanks to F-Twister, the tie-down of the wheelchair and the securing of its occupant are performed outside the vehicle and, above all, in a very quick and comfortable way for the wheelchair user and his/her caregiver, in compliance with the Easy=Safe requirements.
Standard Radio Remote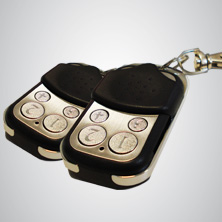 Allows you to operate the lift in complete comfort, so you don't have to care about wires, therefore your whole attention will be dedicated to the person you are transporting.

Fiorella standard radio remote is designed with an integrated keychain, so you can hook it up to car keys. An additional standard remote is available in optional.
LCD Display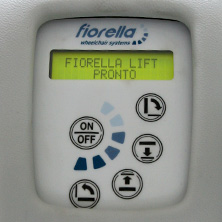 It's the interface Fiorella uses to communicate with you. If something goes wrong or if you don't know what to do, just sneak a peak to the LCD and you'll find an answer to your doubts.
Maximum Safety
ANTI CRUSHING SYSTEM
The main arm is designed to avoid crushing when an object (or a hand) is put between main and secondary arm of the lift. If an obstacle is detected the lift stops stowing and it moves back to release the object. This device is so sensitive and efficient that you won't even realize what's going on. Anyway, always remember to pay attention when using automatic machines.
ANTI TILTING SYSTEM
It prevents the semi-automatic Lift from stowing when the wheelchair is on the platform. Even if you accidentally push the stowing button Fiorella will detect the presence of a wheelchair and its occupant and it will stop itself, warning you with both audible and visual message on the LCD. Fiorella is designed to take care of you!
AUTOMATIC ROLL STOPS
They are designed to ease wheelchair transfers from and to the platform. They also prevent the wheelchair from falling backwards and the wheelchair occupant from hitting the vehicle bumper.
PROGRAMMED MAINTENANCE SYSTEM
It reminds you when it's time for service: nothing serious, the lift will continue to work, but it's a good idea to call your Fiorella Dealer to make an appointment. The Lift will be inspected to make sure everything is fine for your safety, comfort and peace of mind.